NSALAB has conducted training ITSC employees by the WorldSkills standards in the skill "Network and System Administration" (ITSC is the largest IT services integrator and provider for fuel and energy companies and other industries).

For a week, ITSC employees from Omsk, Yekaterinburg, St. Petersburg and Tyumen underwent a diagnostic training module to prepare for WorldSkills Hi-Tech, the national competition of high-tech industries, which will be held at the end of October this year at Yekaterinburg-EXPO. The tasks included commissioning of a virtual infrastructure on Linux and Microsoft Windows operating systems, setting up data transmission networks, as well as troubleshooting a working corporate network.


"Since the early days of the laboratory's existence, my colleagues and I have been helping ITSC to host their corporate competition for two years in a row. Traditionally, their employees show high results at WorldSkills Hi-Tech, and I hope that this year will not be an exception", notes Aleksandr Gorbachev, the head of the NSALAB. "I believe that such events best help to gather feedback from business representatives about how relevant the scope of this skill is and how close they are to the working reality".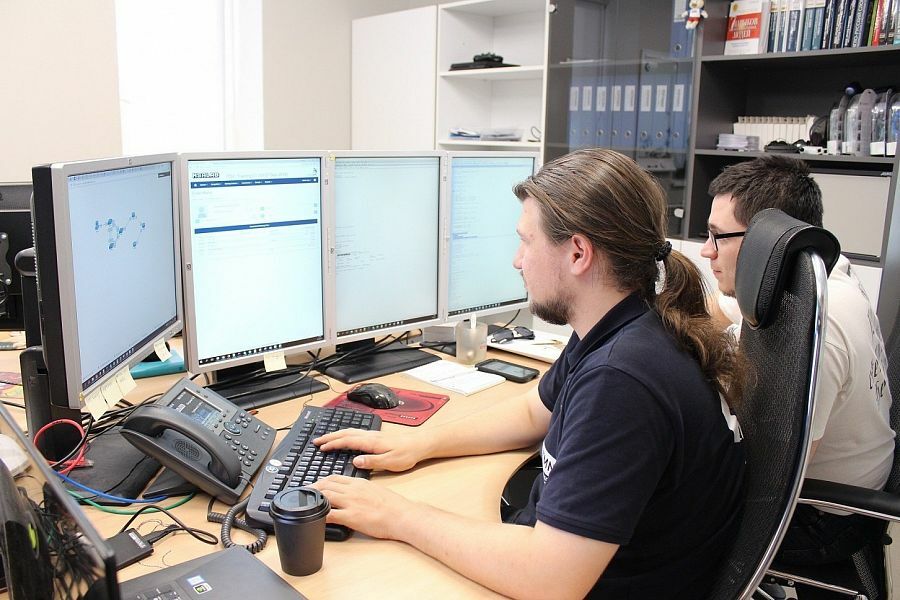 Together with the ITSC employees, NSALAB students Diana Kasabova and Vladislav Tetyushkin are preparing for the EuroSkills Competition in the skill of "ICT Specialists", which will be held in Budapest at the end of September.


"The laboratory's information infrastructure aids in 'deploying' events for different groups of participants at the same time", explains Ruslan Gasseev, an expert of the laboratory. "We are constantly improving our infrastructure so that it can withstand heavy loads, as every year we have to host more and more such events simultaneously".